[spb_column width="1/2″ el_position="first"] [spb_text_block pb_margin_bottom="no" pb_border_bottom="no" width="1/1″ el_position="first last"]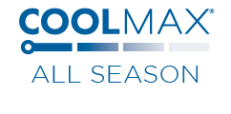 Our high performance fabrics manufactured with Coolmax All Season fibers, provide perfect thermal protection for extremely cold weather and complete moisture control. These innovative garments will always keep your body dry and comfortable.
Coolmax All Season yarn is manufactured with a perfect combination of 50% hollow fiber and 50% six channel fiber. The air inside of the 50% hollow fiber, keep your body warm, protected and constantly thermo regulated.
The evacuation system created by the 50% Coolmax 6 channel fiber, takes the sweat off the user's skin, to the outer layer of the fabric, where it evaporates faster than on any other material.
All our range of Coolmax All Season fabrics is perfect to produce all kind of workwear, as well as military, police and fire-fighter garments.
[/spb_text_block] [/spb_column] [spb_column width="1/2″ el_position="last"] [spb_single_image image="11093″ image_size="full" frame="noframe" lightbox="no" link_target="_self" fullwidth="yes" width="1/1″ el_position="first last"][/spb_single_image] [/spb_column]